OUR STORY
Essential Beauty and Hair established in 1998, is tucked away on the side of the hill in picturesque Wilropark, in the Roodekrans valley area of Roodepoort on the West Rand.
Our salon offers clients a range of professional hair and beauty treatments where we pride ourselves in offering personalised attention to our clients in a warm, nurturing and caring environment. Appreciate the beautiful views of the Magaliesburg or take a walk through our fragrant garden where our signature lavender sets the scene for your relaxation. Essential Beauty and Hair is a little salon with a whole lot of heart and soul. The way we think defines who we are.
HAIR SALON
Hair Menu
Cut and Blow Wave Unisex
Tints and Foils
Hair Treatments
Hi-Lites
Perms and Volumizers
Special Occasions and Up Styles
Condition is a priority when treating your hair especially where chemical procedures have been used to colour or volumize the hair. Your hair session will start off with a consultation to establish your individual preferences as far as cut, hair design, styling, colour and volumizer are concerned as well as bridal and matric styling or for any other special occasion. Cathy is a qualified master hairdresser with a passion for hairdressing that will have you leaving the salon feeling good about yourself
---
BEAUTY SALON
| | |
| --- | --- |
| Facials (Basic and advanced) | Bleaching |
| Micro Needling Roll Cit's ® | Waxing |
| Lifting (MicroCurrent) | Lash and Brow Tint |
| Lamprobe | Red Vein |
| Deep Cleansing | Electrolysis |
| Nano Mio Advanced Facials | Aromatherapy |
| Mani's and Pedi's | Massages |
| Gel Nails | Hot Stone Therapy |
---
Your skin, the largest organ of your body, is one of your most precious assets. Good skin care is not age dependent.
Essential beauty facial treatments are tailored to treat your skin's individual needs, to nurture and restore your skin to a balanced state, using Environ products and Environ cool peeling system, Iontopheresis and MicroCurrent and Environ's roll-cit system to introduce scientifically advanced ingredients into the skin.
Each facial session starts with a skin analysis upon which a personalised salon treatment and home care will be designed to achieve optimal results, bearing lifestyle and seasonal changes in mind and that each skin is unique to the individual.
Even with all the advanced technologies and medical aesthetic treatments skin condition is an important part of your skin care. Let me assist you in selecting the best treatment option for your individual needs. We look at skincare holistically. Essential beauty offers manicures, pedicures, waxing, tinting and electrolysis. Bridal make-up and aromatherapy Spoil yourself with the pure sacred touch aromatherapy treatment where aromatherapy oils are blended specifically for your individual needs for your mind body and soul.
---
Micro-Needling – Pioneered and Perfected by Environ
Do you have 5 minutes to give your skin the best results that last a life time? With the correct Micro-Needling rolling technique, you can help your skin to receive more of the powerful, intelligent ingredients included in Environ's skincare formulations. Up to 100 times more.
INTRODUCING NANO FACIALS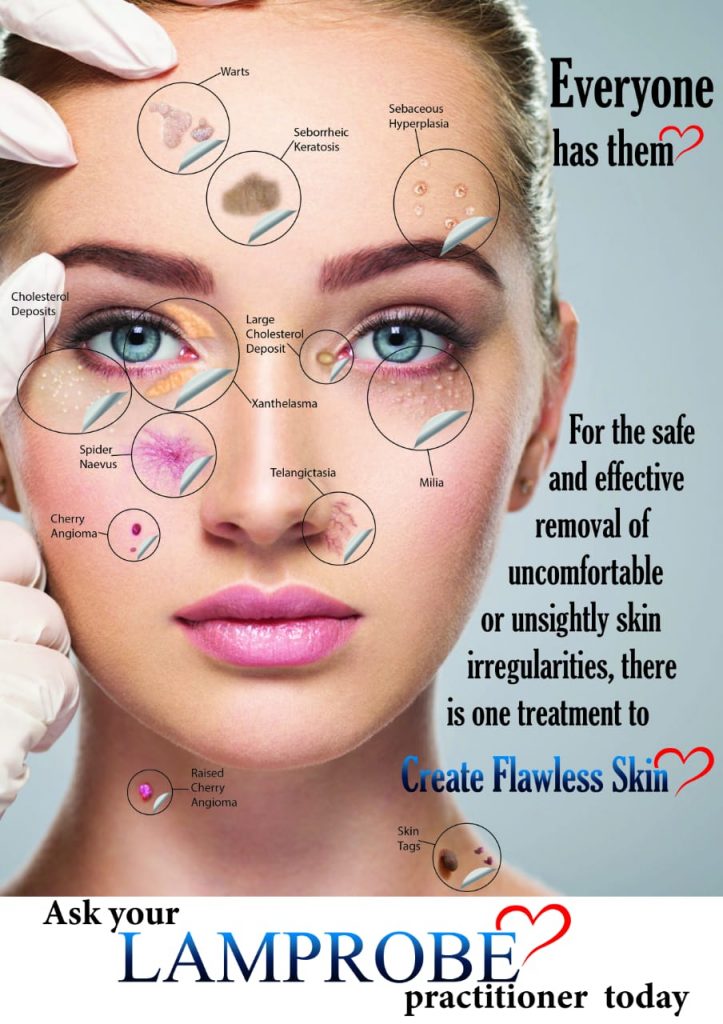 Lamprobe is a Non-invasive Radio and High Frequency technology to Electro-desiccate, Thermo-coagulate and Electro-cauterize skin lesions with FDA & CE approval.
Minor Lesions successfully removed in salon are: Broken Capillaries, Cherry Angiomas, Spider Naevi, Fibromas, SkinTags with and without stalks,Solar Keratosis,Dermatosis Papulosa Nigra, Xanthalasma, Milia, Cholesterol Deposits, Sebaceous Hyperplasia, Seborrheic Keratosis and Syringomas. …READ MORE on Lamprobe
---
---
GEL NAILS
Every woman wants great looking hands
Perfect for any occasion, from working day to wedding day.
Due to popular demand Essential Beauty has added Gel Nails to our Menu. For beautiful, long lasting nail enhancements.

Taking hand care to a new level.
---
Essential Beauty and Hair trust that your visit to our salon will be a pleasant one. Our greatest concern is that you are satisfied with our professional care and that you are treated in a courteous, helpful and professional manner. If you have any queries or other treatments or services you would like to see on our menu please do not hesitate to contact us.